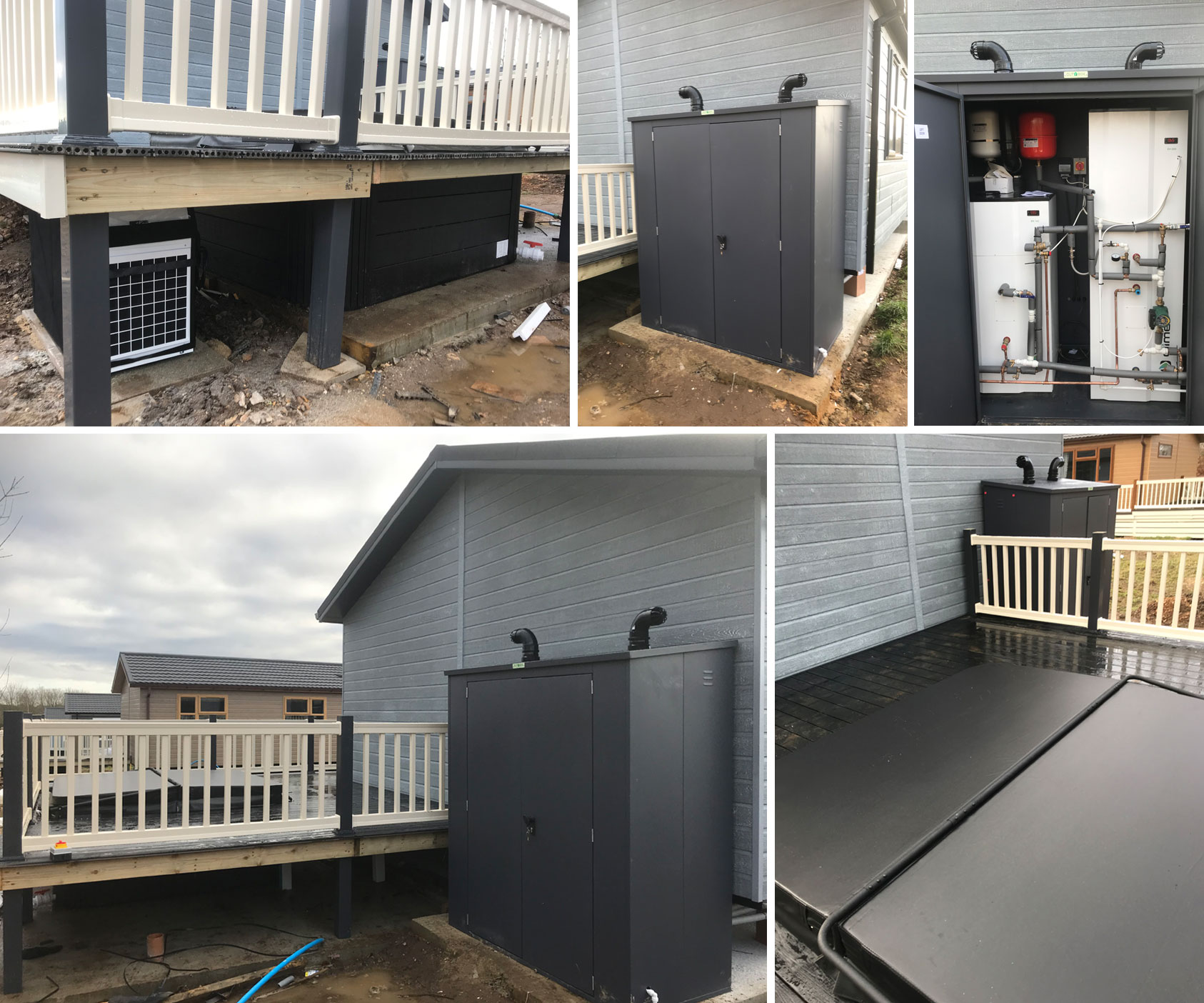 A busy start to the New Year for the Park Leisure Solutions team with installations of our energy efficient Climer Hot Water and Lodge Heating Systems at Otters Mead, Dareham, Norfolk. The first of what will eventually be 38 luxury lodges for this brand new development.
All the lodges will be offered with our 203-PKS model, 6 person Hot Tub, our award winning Climacube Spa Heat Systems and Climer Hot Water and Heating Systems, ensuring the lowest running cost whilst minimising infrastructure costs.
All the spas are designed at deck level with each Climacube installed underneath the decks with slide out sections for easy access and maintenance. The Climer Systems are housed in their own security cabin outside the lodge so maximising space internally within the home and allowing easy access if required.
To find further more information regarding our Climer Holiday Home and Hot Water Heating Systems follow the link