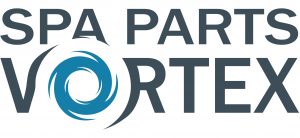 Park Leisure Solutions Limited announce international distributor Spa Parts Vortex are now an 'Authorised European & UK Distributor' for the revolutionary, award winning Climacube Water Heating System for Hot Tubs, Spas and Swim Spas. Spa Parts Votex are a European and UK wholesale master distributor of spares and parts to the trade and have premier account status with all the major industry brands.
The arrival of the UK designed Climacube Water Heat System from Park Leisure Solutions is set to revolutionise the commercial Hot Tub and Spa industry. Backed by a worldwide patent the Climacube works off a standard 13 amp power supply and can either be supplied from new or retro fitted to any contemporary Hot Tub, Spa or Swim Spa. In test results against current conventional water heating systems the Climacube saved on average just under 60% less time to heat up a Hot Tub to 36 degrees and a massive 86% reduction in energy cost, which is great news for both customers and the environment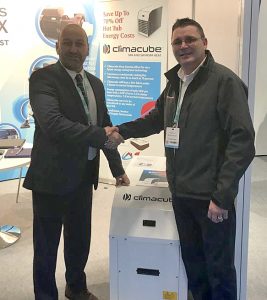 The partnership announcement at SPATEX 2019 in Coventry this week, will provide Spa Parts Vortex supply access to the ground-breaking Climacube Water Heating System and Park Leisure Solutions access to their European and UK distribution network. Allowing even more customers to benefit from huge savings in time, energy and money when heating their Spa, Swim Spa or Hot Tub, while still lowering their carbon footprint.
Pictured L-R  Armando Jordan-Garcia, Company Manager, Spa Parts Vortex and Stuart Mulcahy, Managing Director, Park Leisure Solutions Ltd ready for your questions at SPATEX 2019 on Stand A15