We are very pleased to announce the appointment of our new dealer 'Aspire Hot Tubs and Leisure Products', based in North Wales covering the North West.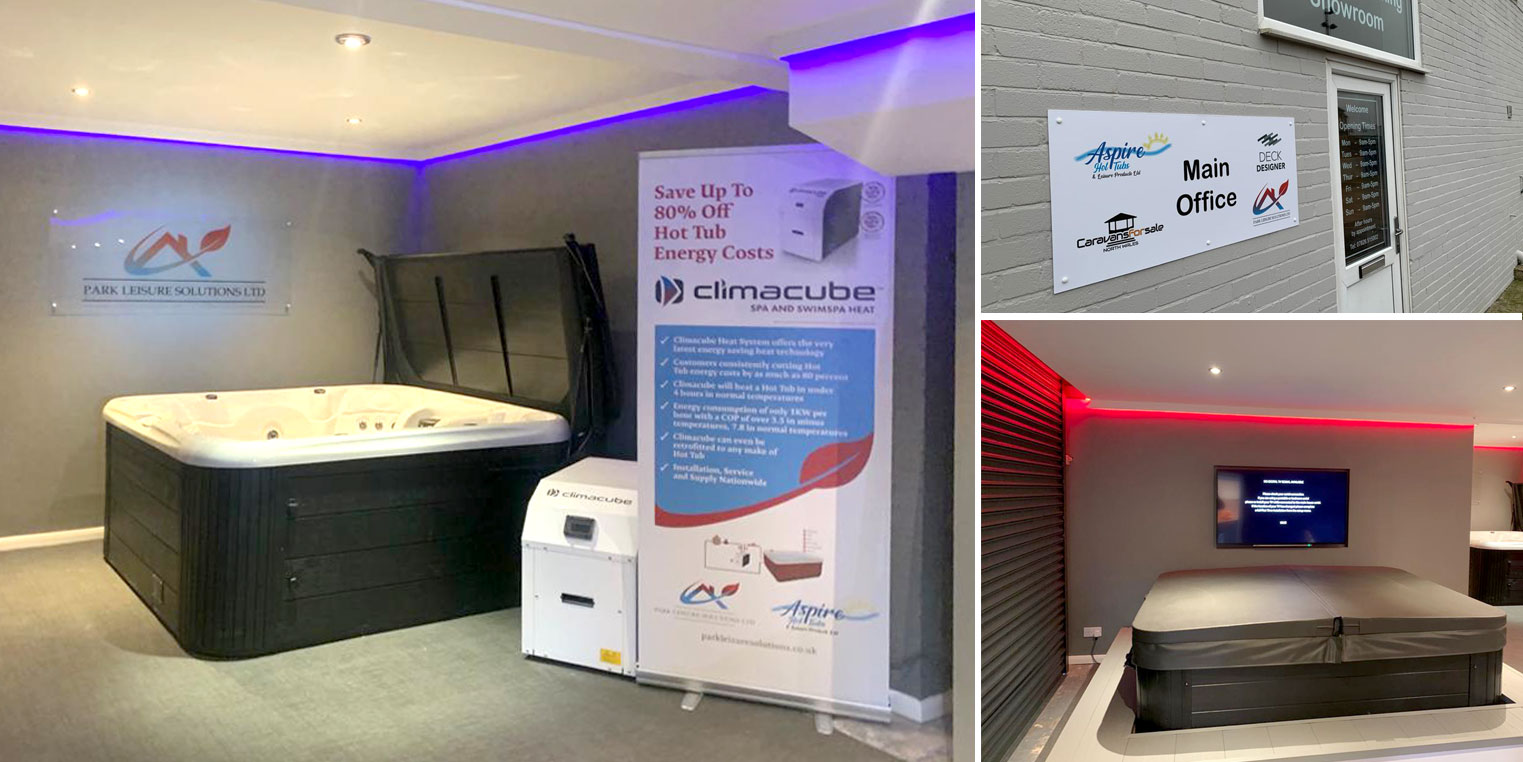 Aspire Hot Tubs and Leisure Products, Directors Gary Morris and Luke Eaton Woodfine have created a stunning, brand new showroom experience where commercial customers can view the range first hand and discover the many benefits they offer Park Owners and Operators.
The new Showroom and Service Hub will also provide regional support for Park Leisure Solutions installations. Providing local Holiday Park owners and operators access to Park Leisure Solutions award winning, energy efficient, money saving Hot Tubs and Water Heating technology.
As well as commercial customers, Aspire Hottubs will be providing domestic services supplying spas, swimspas and accessories to the public. Now the official domestic dealer for the NW for Park Leisure Solutions, Climacube Water Heating Systems, domestic customers will now have access to industry leading low energy water heating systems that use 80% less energy than conventional heating; saving time, energy and money.