National Hot Tub supplier Park Leisure Solutions Limited, are pleased to announce that our premium Hot Tubs have won the prestigious WhatSpa Holiday Park Special Best Buy Awards for 2021 for the 202-PKS (4 person) the new 202B-PKS (6 person) and the MED-PKS (8 person) Hot Tub models.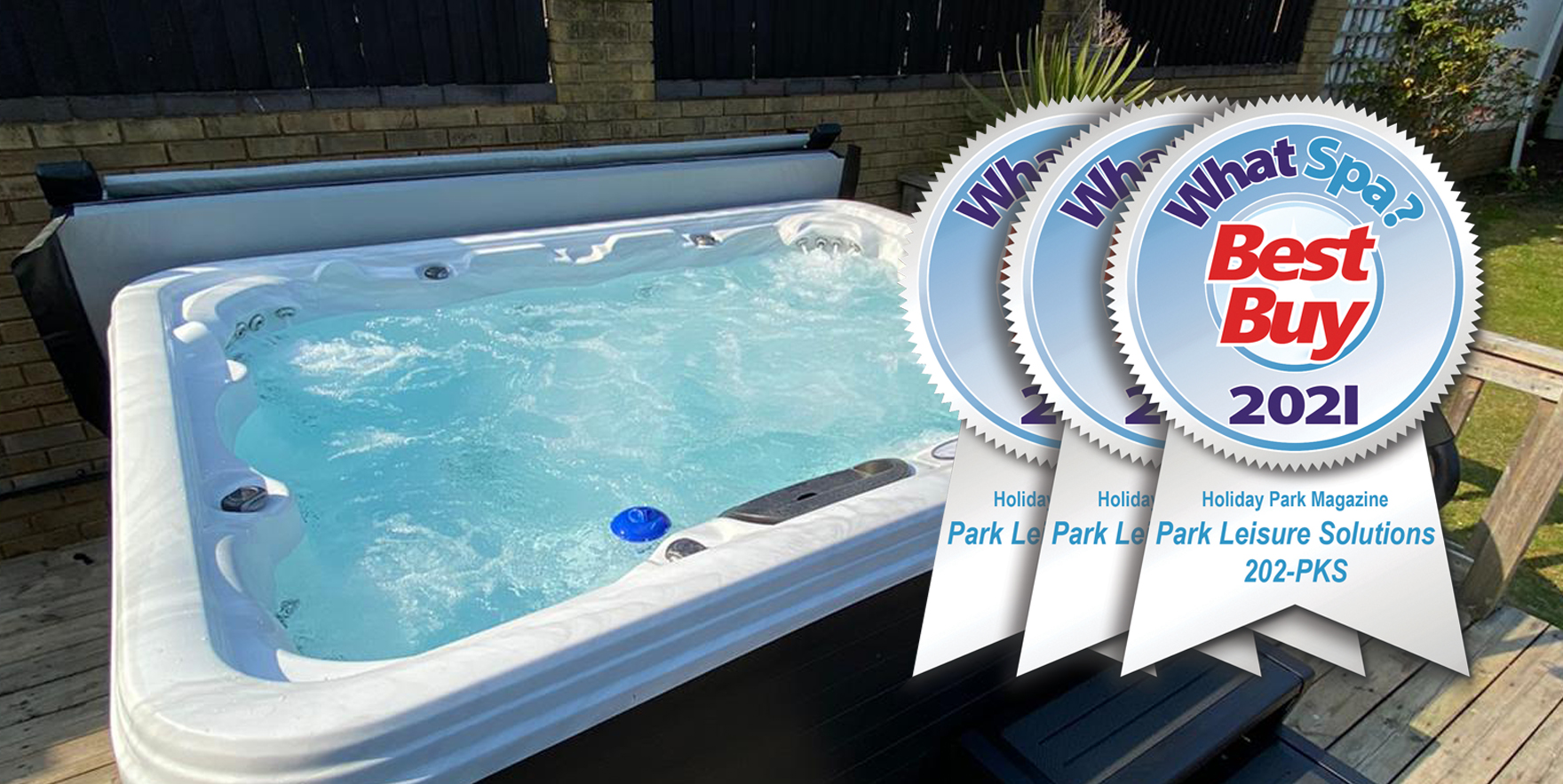 The Best Buy Awards are published in the 2020/21 issue of What Spa? Holiday Park Special. WhatSpa is the UK's leading consumer guide to hot tubs and garden spas and is exclusively available via whatspa.com. The magazine is produced for buyers seeking independent information about all of the hot tubs on the UK market, along with expert reviews and hot tub price guides. The Holiday Park Best Buy Awards are conditional upon all winners meeting HSG282 guidelines from the Health and Safety Executive for commercial Hot Tub use.
Park Leisure Solutions Limited, Managing Director, Stuart Mulchay said "We are delighted with the Awards. The introduction of the 202B-PKS 6 person Hot Tub for 2020 was particularly challenging under current circumstances but has quickly become first choice for many of our commercial customers.
Our underlying belief that quality and reliability are always at the forefront of our customer's decision making process is again endorsed with the WhatSpa Awards for three of our most popular Hot Tub Models and is great news for our business going forward."
Park Leisure Solutions are experts in the wet leisure industry and have over twenty years experience supplying, installing and servicing our range of Hot Tubs and revolutionary Climacube Heating Systems. Working closely with our business partners, Park Leisure Solutions produce award winning Hot Tubs specifically designed for the Holiday Park industry and are all built to satisfy HSE Guidelines (Document 282).